About
LIDC runs an internship for postgraduate students and recent graduates of master's courses. It is currently open to:
Postgraduate students and recent alumni of the following institutions: London School of Hygiene & Tropical Medicine, Royal Veterinary College, SOAS University of London, UCL Institute of Education, Birkbeck Geography Department, City, University of London, and Queen Mary University of London
Current postgraduate students at Brunel University London's Department of Social and Political Sciences and the Bartlett Development Planning Unit
This is because we aim to support students at our constituent colleges. Please ensure you have joined LIDC as a member before applying.
Applications are accepted on a rolling basis. Please note that we receive far more applications than number of available internship positions and that we typically recruit interns 3-6 months ahead of their placement. To apply, please send your recent CV and a short motivation letter to Charine John, Communications and Administration Coordinator, or Gunn Benjaminsen, LIDC Communications Manager. Please indicate in your application in which month(s) you would like to do the placement. If you have any questions about the internship programme or would like to know when the next available placement is, please send an email to Gunn Benjaminsen.
Responsibilities
Monitor social media and draft social media reports
Draft social media posts for Twitter, LinkedIn and Facebook
Research
Assist with events management
Draft a variety of content for lidc.ac.uk
Prepare newsletters for LIDC members
General administration
Recent interns
ZEYNEP GENCER (CITY, JUNE-JULY 2020)
MsC, Media, Communication & Sociology with Quantitative Methods - City, University of London
"Interning at LIDC has both been challenging and insightful. The process challenged my research and communication skills: I had never before done research in a professional environment. LIDC made me realise my strengths, I acquired new knowledge and also polished my skills. As I attended workshops and meetings regarding current projects, I was extremely inspired by all the hard work and effort everyone was putting in, and everyone were also very nice and helpful. I've acquired much information from people from different professions while seeing different parts of a problem-solving process. I was introduced to many elements of a "project" and all in all it was extremely informative for me. I would recommend LIDC to anyone because it is an opportunity to learn about various projects and ongoing problems in the world that many have a few idea about while having this professional growth."
Islam magdy aly elsayed (qmul, dec 2022-Jan 2023)
MSc  Development and International Business, Queen Mary University of London.
Islam has previous experience working for the public and private sectors in the MENA region. His experience includes working as a policy researcher for the Information and Decision Support Center (IDSC), affiliated with the Cabinet of Egypt, and as a research assistant at the Cairo International Center for Conflict Resolution, Peacekeeping, and Peacebuilding. Islam also holds a BSc degree in political science from the British University in Egypt. He previously published with the Atlantic Council, the Arab Council for social sciences and IDSC.- City, University of London
ANNA BLANCK (SOAS, JUNE-JULY 2020)
MSc, Development Studies, SOAS
As I reflect on my internship experience, I am overwhelmed by the supportive culture at LIDC. Through the guidance of the Communications Manager, my accomplishments were both valuable to the organization and tailored to my interests. Over the course of the internship, assisting with social media monitoring and reporting taught me the value of communications in accomplishing organizational goals. This made it particularly exciting to attend a training session in Communications Strategy facilitated by the Communications Manager. The combination of practical experience and technical overview has already positioned me to apply these skills in other settings. Due to my background in fine arts, I was approached with a unique opportunity to assist on a project with a partner institution. I learned to illustrate digitally and created a two pictograms for use in field research. I am so grateful to have had the opportunity to contribute to LIDC's work while also growing as a professional. As I look forward to continuing my career in development, I am excited to bring this new knowledge and experience with me.
Learn more about Anna on her LinkedIn profile
RENSKE AUSSEMS (UCL, JUNE-JULY 2020)
MSc, Social Development Practice – Development Planning Unit, UCL
LIDC has given me a chance to explore communication work in development for the first time, and for that, I am very grateful. Apart from the daily tasks such as social media reports, my manager took aside time to teach us more about communication strategies and how to get into the development field. Both the daily tasks and the informative sessions helped shape my understanding of development work and I am grateful for LIDC for giving me this chance. Furthermore, I continue to support and believe in the work that LIDC is putting out there, especially during these challenging times. I thoroughly enjoyed every day interning there and hope to continue to be a part of the LIDC network.
MARTHA LIBRI (CITY, MAY-JUNE 2020)
MA International Communications and Development – City, University of London
"Working at the LIDC has been a wonderful experience and a hugely enriching opportunity. I was able to get a small glimpse into the valuable work and extensive research that the LIDC has done alongside its member institutions. I'm thrilled that I had the chance to get involved with this work and explore international development through a communications lens. Through this, I learnt the value of effective social media and communications strategy, which will be very helpful going forward. Not only did I acquire new, transferable technical skills, but through the help of my Communications Manager I was able to learn about careers in development and working the field."
Learn more about Martha on LinkedIn.
SAMANTHA JAC-DURING (CITY, MAY-JUNE 2020)  
MA International Communications and Development – City, University of London
"I have always been an individual that wants to bring about change in whatever profession/career path I find myself, and this internship allowed me to explore different opportunities that may arise from beginning a career in development. I am grateful for the experience and the new skills I have developed, ranging from editing newsletters to monitoring social media accounts. By monitoring social media, I was able to see the content that was created surrounding all things development and how the content generated was specified to target a large audience. Once again, a massive thank you to LIDC for the opportunity. It has definitely made me want to engage in more work in the development field, but also showed how development and aspects of communication, PR and Media can work simultaneously."
MEGAN TURNER (CITY, APRIL-MAY 2020)
MA International Communications and Development – City, University of London
"My internship with the LIDC has given me a taste of working in development and opened my eyes to how this field operates. It has been extremely valuable understanding the role that research plays in development, and learning more about the network of organisations, academics and governmental bodies which make up this field. The opportunity to contribute and learn from the LIDC by working on communications, helping with events, researching and receiving career advice has helped me choose a career direction and equipped me well future roles. I'm very grateful to the Communications Manager and the LIDC for the experience!"
Learn more about Megan on LinkedIn.
CORNEILL SPAAPEN (SOAS, APRIL-MAY 2020)
MSc Globalisation and Development –SOAS
"I thoroughly enjoyed my time working at the LIDC. Interning at the LIDC allowed me to apply the theoretical knowledge and skills that I acquired in my master's degree in a real-world environment. I learned about the various projects that the organisation is involved in, and gained a more profound sense of just how wide-reaching the effects of the Covid-19 pandemic are on the SDGs and the development sector. I was given the opportunity to conduct social media analytics, draft content for multiple social media platforms and carry out research for virtual events. Additionally, being offered a platform to explore my interests through writing a blog and receiving personal training, I feel that I have expanded my professional capabilities and gained confidence in expressing my ideas. Furthermore, the experience of working across different time zones and virtual spaces has been eye-opening, seeing the resilience and adaptability of organisations first-hand in overcoming the Covid-19 pandemic. Through engaging in interesting tasks, partaking in continuous collaboration, and receiving regular feedback, this internship has provided me with a concrete set of skills I can take forward in my career".
See Corneill's LinkedIn here.
TARUN BHASIN (DPU, UCL, MARCH-APRIL 2020)

MSc Building and Urban Design in Development – Development Planning Unit, UCL

"My internship at LIDC was very valuable indeed. I learned about the organisation's programmes, objectives of the UKRI GCRF Action against Stunting Hub, social media strategy etc. I had the chance to work on the website, blog, social media platforms, background research for events; use different graphical and textual tools and techniques; and receive workshops on development practice and writing that enhanced my knowledge. During my internship, Covid-19 pandemic caused a lockdown in London, due to which the office was shut. Thus, I also had the chance to experience remote working and understand the nuances of collaborating digitally only. The best part was being able to discuss my work and ideas with people at LIDC to get feedback, leverage to innovate in my tasks and the feeling of being welcomed that allowed me to act with confidence and express myself freely."
ANAGHA JOSHI (LSHTM, JANUARY-APRIL 2020)

Recent graduate, Master's in Public Health graduate – LSHTM
I'm very thankful for my internship with LIDC as it broadened my understanding of development issues outside of global health. With a clinical and health programs background, it was great to have the opportunity to work alongside a diverse team with unique experiences in development-- from research, grants to communications. Working in the communications team gave me the opportunity to develop skills such as social media analytics, writing impactful blog posts and event organisation. As a bi-product of this process, the internship allowed me to immerse myself in the latest dialogue in the field of international development. LIDC also provided me the opportunity to present a research seminar where I considered a topic which I have an expertise in, through an international development perspective, a skill I will definitely take forward with me. During the lockdown, the LIDC team and communications manager remained highly interactive and engaged, safeguarding the internship learning experience.
ADRIENNE BERNSTEIN (SOAS) (NOVEMBER 2019)
Adrienne recently completed an MSc in Migration, Mobility and Development
"Working at LIDC was an exciting and enriching experience. As an intern I was able to align my communication and content development experience to the Action Against Stunting Hub's outreach strategy. In doing so, I learnt a great deal about stunting and malnutrition in connection with a range of development issues and developed a multi-faceted approach for looking at global health challenges. Interning at LIDC also provided a helpful transition between undertaking a Masters degree and returning to a professional environment. Through collaborating with the team and having their support on projects, I gained confidence in my skills and ability to work in a development-focused organisation."
Aly Passanante (SOAS) (OCTOBER 2019)
Aly recently completed an MSc in Violence, Conflict and Development at SOAS.
"My LIDC internship experience was invaluable. I was afforded opportunities in research, communications, and event planning, allowing diverse perspectives of international development in practice. LIDC's encouraging team creates space to lead on projects and offer suggestions with confidence. Furthermore, the Centre's strong reputation as a trusted, collaborative, and multidisciplinary organization adds further credibility to skills developed. However, I believe the biggest asset of the internship is the network of innovative and passionate individuals you are introduced to. I'm incredibly grateful for the support and guidance I continue to receive from people I met through LIDC and look forward to remaining an active member of the LIDC community."
See Aly's LinkedIn here.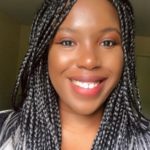 PATRICE CROSBOURNE (SOAS) (MAY 2019)
Patrice recently completed an MSc in Globalisation and Development.
"My time at LIDC was extremely beneficial, as it allowed me to gain valuable work experience and real-world skills. LIDC was a welcoming environment that continuously stimulated my interest in International Development and allowed me to grow both in a professional and personal sense. During my time here, I was trusted to work independently and had the opportunity to help with research, events and writing a blog post. This communications internship took me out of my comfort zone and challenged me to try new things. I thoroughly enjoyed my time here and am grateful for the opportunity."
See Patrice's LinkedIn here.
ALESSIA GASCO (Birkbeck) (APRIL 2019)
Alessia recently completed an LLM at Birkbeck, University of London.
"My LIDC internship was an eye-opening experience that I can confidently define as a milestone in my career. It gave me the opportunity to learn about high-quality research and meet exceptional professionals. But most of all, my placement challenged me and fed my desire to learn. It triggered my creativity and enhanced my research skills. I left this placement with an unbelievable amount of knowledge and a clearer idea of my potential and ambitions for the future. I am thankful for the time and the support that the Communications Manager and the entire team gave me. "
See Alessia's LinkedIn here.
RICHA GUPTA (City, University of London) (April 2019)
Richa is currently studying for a MSc in Development and International Business at City, University of London.
"Interning at LIDC was a valuable and rewarding experience. The chance to attend events and see well-known speakers in a stimulating environment was a privilege. The internship has also given me valuable work experience whilst complementing my academic interests. No day was the same at LIDC as I was exposed to a wide range of work. This experience has helped me gain new skills and better myself both professionally and personally. Interns are trusted as valuable members of the team and my co-workers were extremely helpful and welcoming. I am very grateful to have had the opportunity to intern at LIDC."
See Richa's LinkedIn here.
SARA DADA (RVC/LSHTM) (MAY 2018)
Sara was a Fulbright Scholar who completed the MSc (One Health) Programme through Royal Veterinary College and London School of Hygiene & Tropical Medicine.
"My time at the LIDC was a very influential experience. Not only was I introduced to a wide variety of international development work, but I also gained valuable experience in social media and communications. By monitoring and drafting our social media content, I became well versed with both the relevant international development news and also the best practices in regards to sharing relevant and insightful content across a spread of social media platforms. I also had the opportunity to improve my own portfolio of work by writing and editing original blog content for the website. But the most valuable benefit from my time at the LIDC has been the network of development professionals it has opened to me and the confidence in my own work and expertise to approach them whether it be for an informal coffee chat or a collaborative research project. It has been very exciting to see the doors my experience at the LIDC has opened as I pursue my career, even after the last day of my internship".
See Sara's LinkedIn here.
MARK JAHNKE (SOAS) (APRIL 2018)
Mark was a Fulbright Scholar who undertook a Masters in Development Studies at SOAS: "I have greatly enjoyed the chance to work with the wonderful and experienced team at LIDC.  In my time with LIDC I've been exposed to the organization's work from a variety of perspectives, including research, events, blogging, social media, and more, giving me an excellent look into the research side of international development.  I cannot recommend it enough to anyone looking to explore communications in a new and rewarding sector or to anyone looking to deepen their engagement with the latest research in the field of international development".
See Mark's LinkedIn here.
AMRIN NAHAR (QMUL) (APRIL 2018)
Amrin did a Master's in International Public Policy at QMUL:
"Working for the LIDC as the communications intern has been an incredibly enriching experience. I have learnt a huge amount about the day-to-day running of an international development organisation. It was also very interesting to learn how projects win funding, and how LIDC fosters partnerships to facilitate interdisciplinary research that tackles pressing development challenges. Gaining a foothold into the development sector can be quite tough as a student so I would highly recommend this position to others. The role has also allowed me to develop transferable skills in written communication and media relations".
See Amrin's LinkedIn here.