Global access to clean water: Why is the UK Government turning the taps off?
July 8 @ 1:00 pm

-

2:15 pm
Watch a video of the recording here:
In 2010, access to safe water, sanitation and health (known collectively as WASH) was recognised as a human right by the United Nations General Assembly. Yet, according to the World Health Organisation (WHO), roughly 2.3 billion people still  live without basic sanitation facilities. 844 million people have scant access to safe drinking water. Poor sanitation leads to diarrhoea, which contributes to about 700,000 child deaths every year. It also affects children's long-term physical and cognitive development. Access to WASH is particularly important for the socio-economic development of women and girls, and is targeted within the United Nations' Sustainable Development Goals (UN SDG 6: Safe Water and Sanitation). Hand hygiene has been consistently and widely promoted as a critical weapon in the battle against Covid-19, and depends on access to clean water.
Against this stark background, why has the UK government decided to slash direct aid spending on water and sanitation to the world's poorest countries by 80 per cent? This move is particularly galling given that it has been announced in the year that the UK hosts COP26. If implemented, 10 million people stand to lose out on gaining access to clean water, sanitation and hygiene facilities in the midst of a pandemic, as noted by WaterAid UK.
On 8 July, a representative of WaterAid will join Professor Lyla Mehta of IDS and Dr Luke Whaley of the University of Sheffield to discuss 'Global access to clean water: why is the UK Government turning the taps off?' Join us.
The topic of this webinar cuts across LIDC's 'Risk' and 'Reslience' research themes. It will be moderated by Dr Oliver Cumming, Director of the Environmental Health Group at the London School of Hygiene and Tropical Medicine.
This event will recorded. We aim to allow time for discussion.
About the speakers: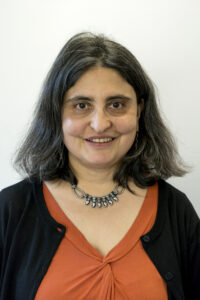 Lyla Mehta is a Professor at the Institue of Development Studies and a Visiting Professor at Noraagric, Norwegian University of Life Sciences. She trained as a sociologist at the University of Vienna, and holds a PhD in Development Studies. She uses the case of water and sanitation to focus on the politics of scarcity, gender, human rights and access to resources, resource-grabbing, power and policy processes in rural, peri-urban and urban contexts. Her work also focuses on climate change and uncertainty as well as forced displacement. She has extensive research and field experience in India and southern African and currently leads a Belmont/ Norface/ EU/ ISC project on 'Transformations as praxis' in South Asia.  Her most recent book is 'Water, Food Security, Nutrition and Social Justice,' (Routledge, 2020). She tweets @Lylamehta
Dr Luke Whaley is a Global Challenges Fellow in the Department of Geography at the University of Sheffield. His research engages critically with human-environment relations in the context of development, where he specialises in the politics, governance and management of land and water. Luke's primary regional expertise lies in Sub-Saharan Africa (including Ethiopia, Malawi, Uganda, Zimbabwe). He has also o carried out research in India and Europe (the UK and Italy). Luke is currently working with colleagues at Makerere University to complete a two-year project in Eastern Uganda entitled 'The Politics of Believing'. The research sets out to understand the relationship between people's worldviews and the multi-level governance dynamics that shape access to land and water. He tweets @LukeWhaley100.
Ms Dedo Mate-Kodjo is the Pan Africa Programme Manager for WaterAid. She is a development specialist with 29 years' experience in the sector.  She has held senior leadership and management roles in various non- governmental organisations. She has worked extensively in West, Central and East Africa and in Central Asia, working with government, civil society and community structures to address issues pertaining to children's right and protection; inclusive education; health and nutrition, food security; water, sanitation and hygiene. She has worked across both long term development and humanitarian/emergency programming. She holds an MA in Fine Arts and an MA in Leading Innovation and Change.
*By signing up for this event, you agree that we will collect your data and contact you for the purposes of the event only. Your personal information will be deleted after the event. You can email admin@lidc.ac.uk to cancel your registration and have your data deleted at any time