How has Covid-19 affected our mental health?
January 14 @ 1:00 pm

-

2:15 pm
In our next research webinar, we will reflect on the impact of Covid-19 on mental health. Attendance is free but registration via this link is mandatory. 
People across the world are facing unpredictable and unsettling disruptions brought about by the pandemic. Lockdown restrictions have led to loss of livelihoods, loss of education, bereavement and loss of opportunities for physical contact and socialisation. These factors are of course exerting additional pressures on those already stigmatised and isolated due to their mental health status. 
On 14 January, Sonia Johnson and Luke Sheridan-Rains of  University College London (UCL) will present to LIDC's webinar on Covid-19 and mental health. They will discuss an evidence synthesis of early papers on the impact of the pandemic on mental health care. They will report on current investigations into tele-mental health approaches that were adopted before the pandemic and will look at whether these, and more recent innovations, have been effective since the pandemic was declared.  We invite you to be part of this timely and important conversation. 
About the speakers:
Luke Sheridan-Rains 
Dr. Luke Sheridan-Rains is Senior Research Fellow in the NIHR Mental Health Policy Research Unit (PRU), University College London, where he specialises in rapid policy-relevant applied clinical research. He is passionate about improving treatment for people with mental health problems, with a particular focus on clinical services. He has 11 years' experience of working in mental health research  and has been part of the MH PRU since 2017 where he manages and conducts research that has been commissioned by NHS England and the Department of Health and Social Care (DHSC) to inform development of national policy for mental health services
Sonia Johnson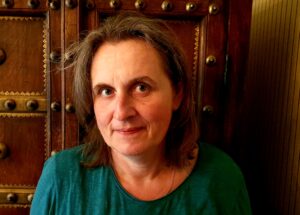 Professor Sonia Johnson is Director of the NIHR Mental Health Policy Research Unit (PRU) for England, which provides evidence to the Department of Health and Social Care. Current focuses for PRU work include acute care systems and the care needs of people with complex emotional difficulties who may have had a personality disorder diagnosis. She is also very interested in loneliness and social connections in mental health, and leads the UKRI cross-disciplinary network on Loneliness and Social Isolation in Mental Health. Sonia's main interests are in clinical and social needs and the treatment outcomes of people with significant mental health problems such as psychosis and bipolar disorder. She has had a major role in several studies of crisis services, including evaluations of crisis resolution teams and of alternatives to standard inpatient care. Her clinical work is as a consultant psychiatrist.
Giovanni Sala
Gi
ovanni Sala is a consultant at the WHO in Geneva, supporting the work of the Special Initiative for Mental Health. His main roles include coordinating and providing technical support to colleagues on the field to bring forward mental health reform in their respective countries.
After a BSc in Psychology and Philosophy, Giovanni completed a MSc in Global Mental Health at King's College London and the London School of Hygiene and Tropical Medicine. His thesis was on the challenges and lessons learned from the implementation of 49 mental health projects carried out in low-and-middle-income countries. While studying, Giovanni interned with various NGOs in Indonesia, Uganda, Peru and Niger,  focusing on mental health and psychosocial support work at grassroot levels. Between 2016-2019 he managed and coordinated  mental health programmes in emergency settings in Niger, working  with locally-displaced populations and international asylum seekers from the horn of Africa. The main focus of his field work has been on building back better and stronger mental health systems during and after emergencies.
Attendance is free but registration via this link is mandatory.